14th International Forum on Embedded MPSoC and Multicore
July 7-11, 2014, Margaux, France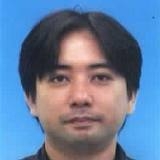 Slides available here!
Speaker:
Mr. Koichiro Yamashita, Fujitsu Laboratories LTD., Japan
Title:
Evaluation of Architecture Search Simulator for Wide-range Grid Wireless Sensor Networ
Abstract:
Existing technologies for environmental monitoring and prevention relating to avalanches, in particular, include laser meters and high-precision strain gauges that are buried in slopes for underground Measurements. But these technologies have only been deployed over small areas. So we aim to establish the technology for autonomous sensor networks with potential applications that will ultimately extend beyond data collection and analysis systems for disaster mitigation and prevention, covering a broad array of applications. In order to build a reliable system in an environment with much disturbance, many trade-offs exist. The proposed simulator will analyzes this tendency.
Bio:
Koichiro Yamashita has received the M.E. degrees in computer science from Waseda University, and joined Fujitsu LTD in 1995. He had worked for parallel operating system on the vector-parallel super computing system (VPP series) for 5 years, and moved to electric device group (EDG) of Fujitsu LTD in 2001. In 2006, he moved to Fujitsu Laboratories. In 2009, he works as manager of mobile device biz unit of Fujitsu LTD and research manager of ubiquitous platform technology labs of Fujitsu Laboratories LTD. Concurrently.
* If you wish to modify any information or update your photo, please contact the
web chair
mpsoc2014@imag.fr