14th International Forum on Embedded MPSoC and Multicore
July 7-11, 2014, Margaux, France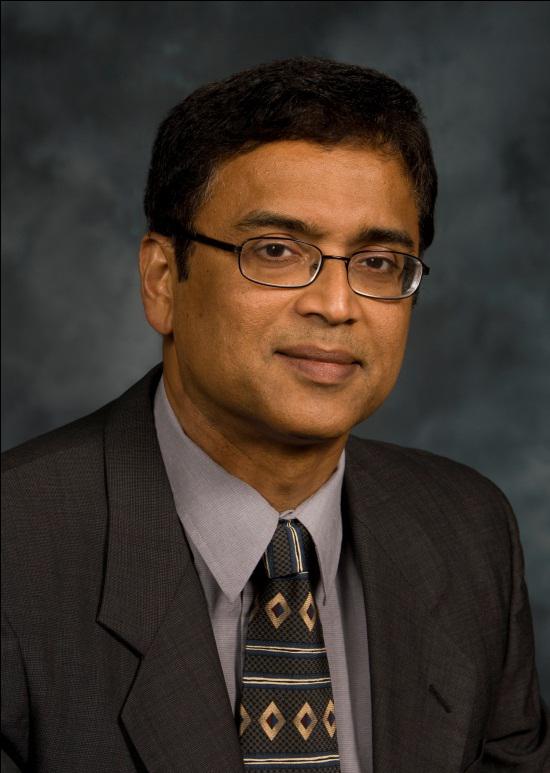 Speaker:
Prof. Manju Hegde, AMD, USA
Title:
How HSA Benefits Standard Programming Techniques
Abstract:
HSA offers several architectural features that expand the types of heterogeneous application algorithms that can achieve high performance in a heterogeneous computing system: cache coherence, global shared address space, efficient task queues, and platform atomic operations. Cache coherent global address space enables applications whose working set are determined at run time to benefit from throughput compute devices. Efficient queues allow efficient execution of finer granularity tasks on throughput devices. Platform atomic operations allow better coordination of host and devices when they collaborate on a computation. In this talk, we will present application algorithm examples and benchmarking results that illustrate how these features can be effectively utilized. Some examples relevant to image processing will be discussed.
Bio:
He is responsible for driving and executing AMD's HSA strategy across the technology, marketing and business functions, engaging the client and server computing ecosystems to shape the next generation of devices, environment, tools, operating systems, and application experiences made possible by AMD's product family of APUs, discrete GPUs, and CPUs.
Before joining AMD, Hegde was vice president of CUDA technical marketing at NVIDIA, where he focused on training and enabling researchers and developers to leverage the parallel architecture and performance of the GPU for general purpose applications.
Prior to joining NVIDIA in 2008, Hegde was co-founder and CEO of AGEIA Technologies since 2002, when he began his mission to minimize the challenge of physics in game development. Hegde was also a professor of electrical engineering at Washington University in St. Louis and at Louisiana State University.
Hegde earned his Bachelor of Electrical Engineering degree from the Indian Institute of Technology, Bombay, and his Ph.D in Computer Information and Control Engineering from the University of Michigan, Ann Arbor.
* If you wish to modify any information or update your photo, please contact the
web chair
mpsoc2014@imag.fr