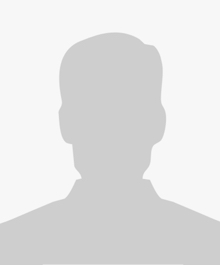 Sascha Uhrig
Airbus, Germany
Certification of avionic systems: a burden?
Abstract
Industry all around digital data processing is providing novel technologies almost every month. These include reduced structure sizes, semiconductor processes and technologies, new computer or processor architectures and microarchitectures, accelerators, improved tooling, new programming paradigms, languages and many more topics. In addition to that, such upcoming technologies enable new and more complex applications that are seen as state-of-the-art sooner or later. An aircraft development takes five to ten years and it is developed for service times around 30 years. Since electronic systems are important parts of today's aircrafts, this gap in life cycles brings great opportunities and significant challenges. At first glance, the latter are raised by the avionics industry's need for certification, which is very often seen as a burden and as show-stopper for new technologies in the airborne domain. This talk provides an insight into certification and tries to overcome this prejudice. Moreover, some ideas are presented on how future developments can be made available more easily for avionic use-cases.
Biography
Sascha Uhrig joined Airbus Research in Munich/Ottobrunn in April 2015 after leading the Microcontroller Systems group at the Technical University of Dortmund as Juniorprofessor. He received his PhD from the University of Augsburg in 2004, followed by his second PhD from the same university in 2011. His research interests are multi- and manycore architectures for real-time and safety-critical embedded systems. He participated in several European research projects targeting safety critical embedded computing systems, among them the ARTEMIS/ECSEL lighthouse project EMC², in which he led the hardware and avionic subprojects.  He authored more than 100 publications in international journals, conferences, and workshops and he is part of technical program committees of various international conferences and workshops. Within Airbus, he is currently leading the research roadmap on on-board computing systems.
If you wish to modify any information or update your photo, please contact the Web Chair at the following address:
arief.wicaksana[at]huawei.com