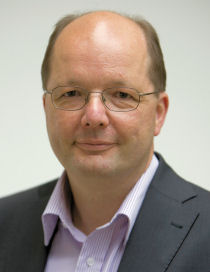 Rolf Ernst
TU Braunschweig, Germany
Managing timing uncertainty and dynamics in critical applications
Abstract
Autonomous mobile systems in automotive, avionics or robotics applications combine high performance requirements with safety criticality. High performance HW/SW architectures, however, expose a far more complex runtime behavior than traditional microcontroller architectures. They challenge traditional worst-case design that target formally analyzable and well predictable worst-case response times. The talk will outline two methods that mitigate the effects of uncertain timing on system functionality rather than trying to avoid uncertainty.
The first method is based on a timed programming paradigm and is already used in commercial products, the second one exploits available redundancy to mask timing outliers.
Biography
Rolf Ernst is a professor at the Technische Universität Braunschweig, Germany. He received a BSc, MSc in CS and a Ph.D. in EE from the University of Erlangen-Nuremberg. After 2 years at Bell Labs in Allentown, PA, he joined the TU Braunschweig where he chairs the Institute of Computer and Network Engineering (IDA). His interests cover aspects of design and architecture of embedded and cyber-physical systems, with a focus on real-time and safety critical systems.
If you wish to modify any information or update your photo, please contact the Web Chair at the following address:
arief.wicaksana[at]huawei.com