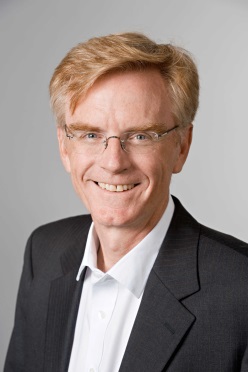 Andreas Herkersdorf
TU Munich, Germany
MPSoC Enablement for Effective HW/SW Interworking
Abstract
Multicore processors play a pivotal role in a variety of advanced application domains. The efficient utilization of massively parallel computing resources, when constrained by hard real-time, energy and resiliency requirements, today still largely depends on the experience of individual programmers.
I will present examples from current research projects where generic hardware assists improve the performance and energy efficiency of multicore processors by partially offloading OS and networking stack middleware software from provisioning standard but essential system services. The examples include Inter Process Communication (IPC) and function enriched network interface units (SmartNIC).
Biography
Andreas Herkersdorf is a professor and Head of the Computer Engineering Department at Technical University of Munich (TUM). He received a Dr. degree from ETH Zurich, Switzerland, in 1991. Between 1988 and 2003, he has been in technical and management positions with the IBM Research Laboratory in Rüschlikon, Switzerland.
Since 2003, Dr. Herkersdorf is the Chair Professor of Integrated Systems at TUM. He is a senior member of the IEEE, member of National Academy of Science and Engineering (acatech) and serves as editor for Springer and De Gruyter journals for design automation and information technology. His research interests include application-specific multi-processor architectures, IP network processing, Network on Chip and self-adaptive fault-tolerant computing.
If you wish to modify any information or update your photo, please contact the Web Chair at the following address:
deep.samal[at]gmail.com