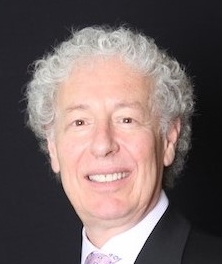 Victor Grimblatt
Synopsys
The Impact of Climate Change in Agriculture and The Impact of Agriculture in Climate Change – How electronics and technology can help to mitigate it?
Abstract
Current climate change is negatively affecting agricultural production, primarily putting food security at risk in the future and causing substantial economic losses to the agri-food chain. On the other hand, agriculture is impacting the climate change being the responsible of at least one third of the Greenhouse Gases (GHG) emissions and without an important change on the way we produce food this number will continue to increase. Electronics and technology in general can play an important role on the change food production is requesting. The talk will present first the impact of climate change in agriculture, then the impact of agriculture on climate change, and then how technology can help to mitigate it.
Biography
Victor Grimblatt has an engineering diploma in microelectronics from Institut Nationale Polytechnique de Grenoble (INPG – France) and an electronic engineering diploma from Universidad Tecnica Federico Santa Maria (Chile). He got his PhD on Electronics in 2021 from University of Bordeaux. He is currently R&D Group Director and General Manager of Synopsys Chile. He has published several papers in IoT, EDA, Smart Agriculture and embedded systems development. Since 2012 he is chair of the IEEE Chilean chapter of the CASS. He has been part of several conferences TCP (ISCAS, ICECS, LASCAS) and Steering Committees. He is member of the IEEE CASS Board of Governors for the period 2021 – 2023. He founded the Electronics for Agrifood SIG at CASS and chairs it. He was Chair of LASCAS Steering Committee from 2018 to 2022. He is CASS representative at the IEEE Climate Change TAB. He was President of the Chilean Electronic and Electrical Industry Association (AIE) from 2017 to 2021. From 2006 to 2008 he was member of the "Chilean Offshoring Committee" organized by the Minister of Economy of Chile. In 2010 he was awarded as "Innovator of the Year in Services Export". In 2022 he was awarded as "IEEE/AIE Best Engineer" in Chile. In 2023 he was awarded as IEEE R9 Outstanding Engineer" Victor's research areas are EDA (Electronic Design Automation), Climate Change, and Smart Agriculture.
If you wish to modify any information or update your photo, please contact the Web Chair at the following address:
deep.samal[at]gmail.com